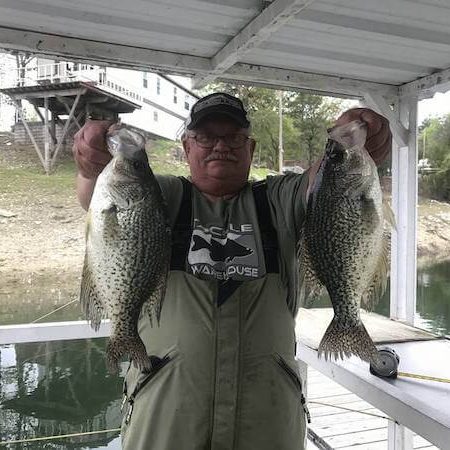 "No Fish, No Pay!"
Your Guide Tommy "Rudy" Rudisill guarantees  if we don't catch any fish, you don't owe a dime.

Oklahoma's Broken Bow Lake Fishing
 Plan your next fishing trip with award winning Rudy's Fishing Guide Service. Broken Bow Lake in Oklahoma offers beautiful scenery with great fishing, you won't be disappointed!
With Rudy's Guide Service, we will fish for all bass species including large mouth bass, small mouth bass, spotted bass, and sand bass plus crappie. 
Our Group trips are great for the whole family. Join us on a guided fishing trip on Beautiful Broken Bow Lake.
If you have never been fishing or if you are an avid fisherman, you will have a great time fishing with Rudy! 
What Our Customers Say
My wife and I fished with Rudy today and had a blast. The cold front affected the fishing a little, but we really enjoyed being on the water with Rudy. He was very helpful and patient with my wife, without micro managing every move she made. Great guy, nice boat, excellent customer service. Can't ask for much more than that. Thank you Rudy!!
-Rick D.
Rudy was excellent. I appreciated how great he was with me and my family. My wife, 8 year-old-daughter, and I caught 41 crappie! On my next trip to Broken Bow Lake I will definitely be calling Rudy!
-Rodney B.
My husband and I has a wonderful weekend visiting Broken Bow and fishing the lake with Rudy. He's got a great personality and knows his business. Got lots of fish and had lots of fun. We would highly recommend him for your crappie trip.
-Sharon & Terry G.
Crappie Fishing With Secret Lure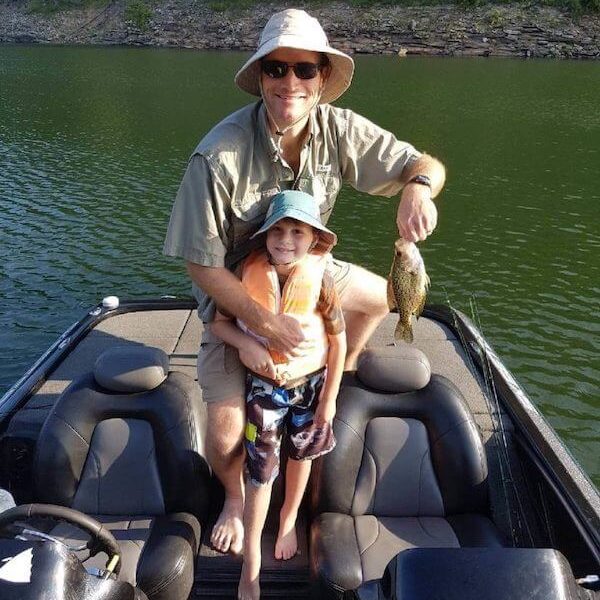 Take Your Kids Fishing!
Rudy's Fishing Guide Service loves to teach kids how to fish. Schedule a trip today to make memories that will last a lifetime.